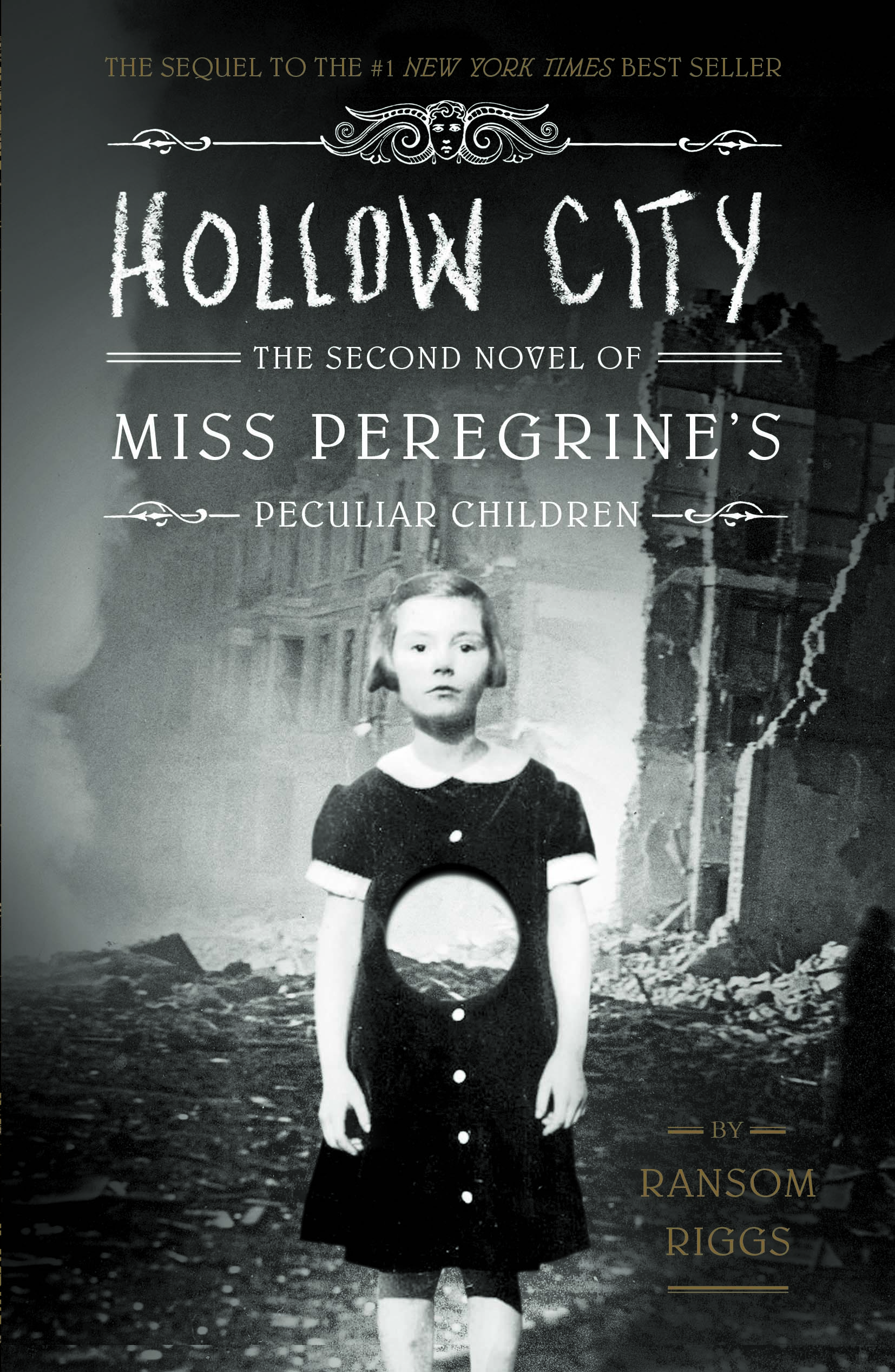 Name: Hollow City
Publisher: Quirk Books
Release Date:
January 14th, 2014
Format: Hardcover
Buy the book on
Amazon
396 pages
Summary:
The extraordinary journey that began in Miss Peregrine's Home
for Peculiar Children continues as Jacob Portman and his newfound friends journey to London the peculiar capital of the world. But in this war-torn city, hideous surprises lurk around every corner. Like its predecessor, this second novel in the Peculiar Children series blends thrilling fantasy with never-before-published vintage photography to create a one-of-a-kind reacting experience.
Goodreads
My Review:
The first book in this series, Miss Peregrine's Home for Peculiar Children, blew me away when I first read it. It was one of the best middle-grade books I have ever read: it was spooky, it was meaningful, it made my skin crawl, and it had such beautifully scary photos. While I found the first book to be a bit more structured and exciting, I still found the sequel to have all of the same wonderful aspects that I loved in the first book.

The photographs were still my favorite part. Not only does Riggs do an excellent job of choosing such bizarre photos, but he also intertwines them wonderfully with the text. The story reads as if it was based on the photos, and while it was a bit strange to read the book as if it were only second to the photos, it was a wonderfully refreshing experience.

I enjoyed reading about the peculiar children in landscapes other than their own loop. In the first book, they were mostly seen with each other, and they didn't have as much experience in the outside world. However, seeing these children with their extraordinary (or should I say peculiar?) powers interact with those in the real world was intriguing to say the least. The character development in this book was well-done, especially with regards to Jacob. He truly morphed into a peculiar child, and no longer seemed as afraid of the world as he was in the beginning of the first book.

Overall, this book was a great read. Riggs has an engaging prose voice, and his story develops fluidly. There was a lot of travelling around in this book, and something new always seemed to happen every few pages. While that is not one of my favorite plot structures to read in a book, I would still recommend Hollow City. I can't wait to read the next book when it comes out.


My Rating: