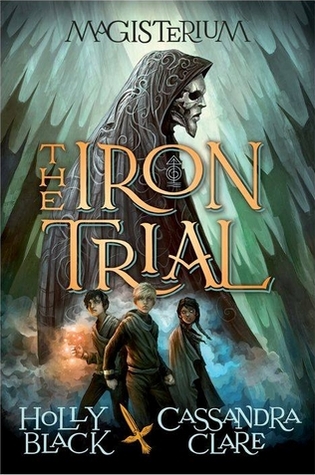 Name: The Iron Trial
Author:
Holly Black and Cassandra Clare
Publisher:
Doubleday Children's Books
Release Date:
September 19th
, 2014
From NEW YORK TIMES bestselling authors Holly Black and Cassandra Clare comes a riveting new series that defies what you think you know about the world of magic.
From two bestselling superstars, a dazzling and magical middle-grade collaboration centering on the students of the Magisterium, an academy for those with a propensity toward magic. In this first book, a new student comes to the Magisterium against his will -- is it because he is destined to be a powerful magician, or is the truth more twisted than that? It's a journey that will thrill you, surprise you, and make you wonder about the clear-cut distinction usually made between good and evil.
Goodreads
My Thoughts:
I must admit that I added this book to my Goodreads to-read shelf without know anything about it- besides, of course, that it was written by Holly Black and Cassandra Clare. They are both fantastic and imaginative writers, and I'm pretty sure I would love this book even if it had the most boring plot line in the world. That being said, a Harry Potter style book about an academy for magicians sounds like something I would pick up in any bookstore, regardless of it's "middle-grade" categorization.


What are your thoughts? What are you waiting for this week? Let us know in the comments!